Call Affordable Air Today!
"Where Quality Air is Affordable"
Air Conditioning Installation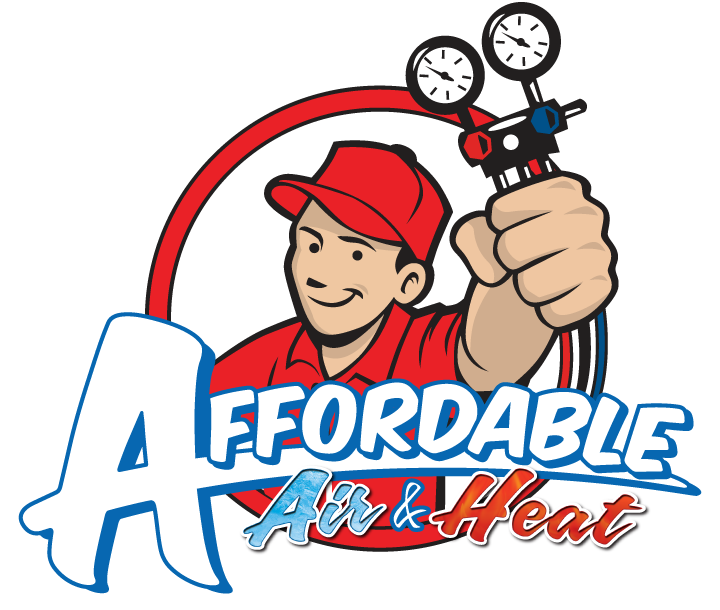 Whether you are building a new home, or you are upgrading to a new, more efficient air conditioning system, we offer a wide variety of brands that meet the capacity, efficiency rating, and price that you are looking for. Our complete systems include: air conditioners, thermostats, filters, and accessories.
Your cooling system is the biggest power consumer in your home. Thankfully, todays high-efficiency systems cost less to operate than the previous models. In the past decade, the development of new technology has drastically improved the efficiency of heating and air conditioning equipment. These modern heating and cooling systems are so efficient that they can actually pay for themselves in energy cost savings!
If your existing system is 10 years old or more, it is probably in need of repair or replacement. In the last decade, US Department of Energy has invested in research to develop air condition technology to operate at a higher efficiency to offer significant energy and cost-savings to consumers. Rather than continuing to pay for ongoing repairs and costly monthly utility bills, invest in a new system today that will save you money for years to come.
There are many air conditioning systems to choose from today. By contacting Affordable Air & Heat, you will have access to expert knowledge and experience to help you decide on the system that best fits your specific needs. Buying a new air conditioner is a huge investment- there are factors to consider before making your purchase such as: the size of your home, energy efficiency of the AC, warranty, local and regional utility costs, degree days and utility incentive rebate programs, and environmental impact. Affordable Air & Heat will be happy to send you one of our courteous, professional and knowledgeable advisors to assist you in choosing the best system for your home or business.
Call Affordable Air Today!
"Where Quality Air is Affordable"